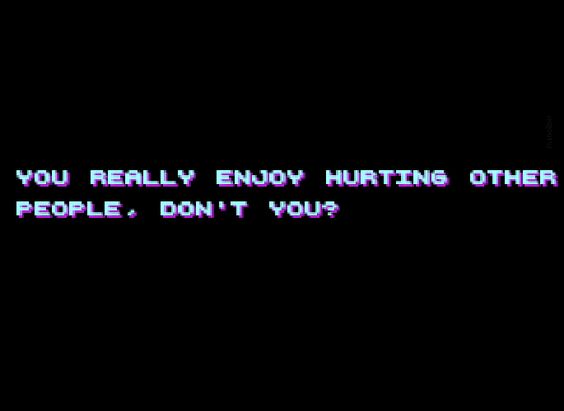 Did you know that if you give a person a label, they live up to it?
I thought that was interesting.
Why did you end up being so fascinating? I don't know.
I came and went, no big deal, came back again
I had a longer streak that time, totally honest I was proud of myself.
anything was better than slitting my own throat in your bathroom, right?
I found where the fascination came from.
I hated you

You're better than me.

Infinitely better than me.

With the audacity to be the victim every time.
As politely as I could, I realised my mistake and made an attempt to make it better for both of us.
You gave me new labels.
stalker

toxic

abusive

manipulative

horrible
Telling everyone you know about it.
What for?
You've only got yourself to blame for me living up to those labels.
Who are you telling? What are you saying? What do you really think?
Is this the standard for dealing with people who are an inconvenience to you?
With total honesty I can say I had good intentions, most people are curious when they get slandered online.
I'm living up to your labels. I love that you hate me. So much I feel it crawling under my skin
I think everyone who loves me needs to hate me.
Those poor people that didn't deserve it, even you, the source, didn't deserve it.